Shelby Ebert Racing has exciting, high profile, promotional opportunities available for your company, products, and services. You may review our 2017 marketing presentation where we outline all of our marketing and promotional benefits and complete partnership program available with her championship Lucas Oil drag boat team.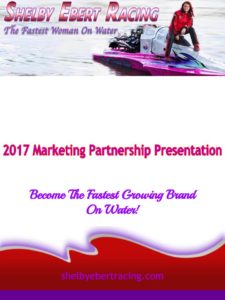 Please contact us if you have any questions or would like to set up a meeting regarding our promotional opportunities.
Click on the picture of my packet to see our whole program!