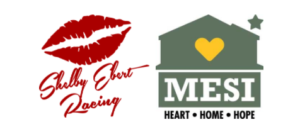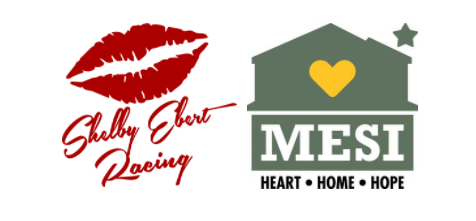 Local Champion Boat Racer Collecting Items for Manhattan Emergency Shelter
-Shelby Ebert Racing Focused On Giving Back Over the Holiday Season-
Manhattan, KS—12/1/16—Shelby Ebert Racing, a professional drag boat racing team based out of Wamego, KS is proud to announce that they are partnering with the Manhattan Emergency Shelter to raise awareness and help provide necessities for Manhattan area residents to help them transition to more permanent housing.
Shelby Ebert, 21, driver of the Can't Touch This pro modified drag boat, and her team, which includes her parents, Todd and Janet Ebert are working together to create an easy "drop off" center for those in our area who wish to support this great cause which is close to Shelby's heart.
Ebert states, "I've been so blessed to never have the worries that the individuals who are struggling to take care of their families or themselves with simple daily necessities, I felt it was so important to do what I can to help them."
Shelby chose the Manhattan Emergency Shelter because she believes deeply in their mission.
Manhattan Emergency Shelter's mission:
"Manhattan Emergency Shelter, Inc. believes that all people are valuable members of the human family, and when treated with respect and dignity, they are more likely to respond positively toward themselves and the community. It is with this spirit that Manhattan Emergency Shelter, inc. promotes self-sufficiency and community integration by providing a safe and nurturing transitional shelter environment, supportive housing programs, and housing stabilization services for the homeless of Manhattan."
Shelby Ebert Racing will be collecting:
Laundry Detergent

Bath Towels

Zip Lock Bags

Cleaning supplies (ex. Lysol, Windex, etc.)

13 Gallon Trash Bags

Dryer Sheets

Paper Towels

Kitchen Utensils (ex. Forks, Spoons, etc.)

Diapers (all sizes)

Wipes

Non perishable food items

Personal hygiene products (ex. Shampoo, Soap, Toothpaste, Toothbrushes, etc.)

Over the counter medications (ex. Pepto Bismol, Tylenol, Ibuprofen, etc.)
Please don't feel limited to this list. The Manhattan Emergency Shelter serves many clients a year of different age groups and any item is highly useful.
Shelby Ebert and her team ask local residents to drop off  items at their shop location, E&R Machine, Inc. at 315 Sandusky Wamego, KS or contact Janet Ebert at 785-456-3657. There will be a wrapped box inside the door at E&R Machine to drop the items in Monday-Friday from 8am-5pm. This collection campaign starts December 5th and ends about 3pm on December 23rd.
"I encourage everyone to even get their kids involved in collecting these items and when you drop them off at the shop, there will be free autographed Star Cards personally signed by Shelby for anyone that donates items," says Ebert.
For updates on this campaign and to learn more about Shelby Ebert Racing, please follow us at Shelby Ebert Racing on Facebook, @SEbertRacing on Twitter, @WorldChamp326 on Instagram, and http://www.shelbyebertracing.com